Smart Moves: Feldenkrais® for Relaxed Neck & Shoulders and Pain-Free Spine with Eva Geueke: Feb 25 & 26 – day 2
February 26, 2017 @ 11:45 am

-

2:00 pm
Sign up now!
Full Workshop: $75, Golden Circle Members $56 , Early Bird $63. 
One day: $50, Golden Circle Members $38, Early Bird $43.
Feeling tight in your neck, shoulders or back? This workshop can work wonders for you. Learn movements that will gently release your major tensions without a typical stretching or exercise routine. With Smart Moves you experience a big change in just 2 days, and what you learn will stay with you. Smart Moves Feldenkrais® is a system that uses the neuroplasticity of the brain to produce changes in the muscle tissue to be more efficiently organized. That means the body works better and permanent tension becomes unnecessary. You can do most of these movements while lying down, almost effortlessly. In fact, Eva will undoubtedly tell you to stop trying so hard! That's part of the key to the Feldenkrais magic!
Eva Alewa Geueke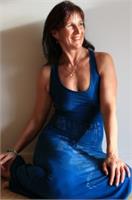 Eva Alewa Geueke has been a guild certified Feldenkrais® practitioner for almost 30 years. She came to the Feldenkrais Method® as a young professional dancer and it changed her understanding of brain, body, movement and therefore, herself forever.
Since completing the 4-year Professional Feldenkrais Training in 1987 she has been teaching the Feldenkrais Method® internationally in thousands of private sessions, week long seminars, many hundreds of week-end workshops and evening classes.
Eva loves to teach and share her knowledge and love for conscious movement to help people to improve and excel in all areas of their lives.
Eva is also a teacher of Contemporary Dance, Qigong-Universal Tao of Mantak Chia, a IAO healer, a Capoeirista (Brazilian Martial Arts) and a choreographer. She also teaches Authentic Movement and Wave Continuum, a spin of Continuum Movement.